1. James Abraham
Sponsor Club: Bergenfield Dumont, District 7490
James is a first-generation American from New York whose family is originally from Kerala, India. At an early age, he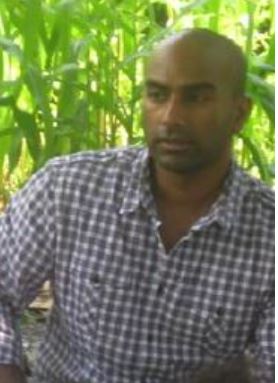 was struck by how different lives were between himself and his family in impoverished India and he sought to learn how to shorten this great divide. He attended Rutgers University studying dual undergraduate degrees in economics and computer science. Keeping his vision alive, he started his career at the United Nations headquarters in NYC in various capacities, from administration to peacekeeping.
His desire to work with developing nations led him to Dili, Timor-Leste in 2006, where for the next two years, he assisted in recruiting and training staff primarily for the country's parliamentary elections. Realizing that his goals required further education, he returned to the US to pursue his MBA at the University of Massachusetts while also continuing to work in UNHQ-NY as a Training Coordinator. Having served as a Training Coordinator, James knew that a varied education would teach him to be a well-rounded and informed person throughout his career. Because of this, he applied for the Rotary Peace Fellowship following the advice of his colleagues, and has never regretted leaving his job for a year and a half to learn the intricacies of peace and conflict studies at UQ.
For his applied field experience, James decided to return to Timor-Leste, the country which he now calls a third home, to help out on a different scale. Combining the skills learned through his MBA with his current studies at UQ, he assisted with a local microfinance institution, Moris Rasik. During his time there, he helped streamline business processes for the head and regional offices as well as worked alongside the clients of the organization, helping them achieve better opportunities and livelihoods. James is extremely thankful for the opportunities set before him by Rotary International. "I feel myself and the other Class IX Peace Fellows were already pursuing great career paths, but Rotary International has helped catapult us to reach our goals more forcefully, more rapidly, and more enriched in life."