1. Paul Conroy
Sponsor Club: Rotary Club of Monticello, Minnesota, District 5950
Host Club: Ipswich North
After graduating with a BA in English from Saint John's University in Collegeville, Minnesota in 2005, Paul spent three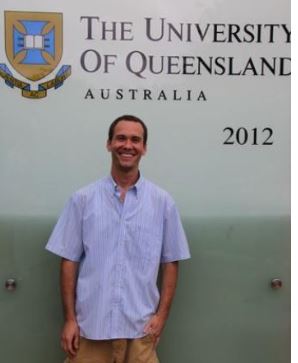 years in Hanga, Tanzania as an English instructor. While there, he founded the "Phoenix Rising" scholarship fund, which provides educational funding for Tanzanian youth. To raise funds for this project, he embarked on a 1,400-kilometer bicycle trek through Tanzania, which raised over $20,000. Over 25 students have been supported as Phoenix Rising scholars.
In 2008, Paul returned to the United States to work as Peace and Justice Coordinator at Saint John's University. He also returned to school to complete an MA in African Studies from Ohio University in 2011. Paul's professional interests lie in assisting refugees to rebuild lives of health, security and self-sufficiency. He plans to achieve his professional goals by applying his training in Peace and Conflict Resolution in a career with an international refugee agency.
Paul worked with the kenya National Commission on Human Rights during his applied field experience travelling with election monitoring teams to investigate cases of hate speech, bribery, fraud and violence associated with the 2013 election.