3. Pantea Beigi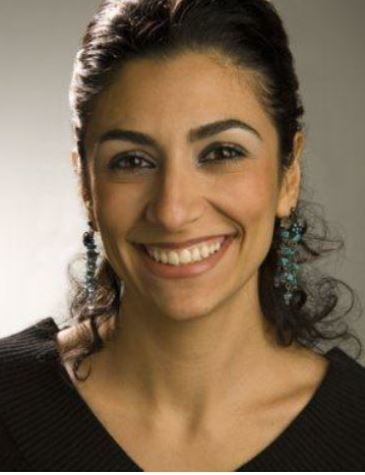 Sponsor Club: Commerce City, Colorado, District 5450
Pantea, known as Pani to her friends and colleagues, is an Iranian- American Human Rights Advocate from Denver, Colorado and an honorary member of Rotary District 5450's Commerce City Club. Prior to commencing the Master of International Studies in Peace and Conflict Resolution at the University of Queensland, Pani served as an AmeriCorps member for the PeaceJam Foundation where she worked with a number of Nobel Peace Laureates and youth from around the world to address conditions of social and economic injustice faced by underprivileged populations across the globe. Pani serves as a laureate liaison to Iranian Nobel Peace Laureate Dr. Shirin Ebadi and helped protect the human rights lawyer and her clients during the December 2008 attacks on human rights workers in Iran.
Following the contested June 2009 Iranian presidential elections, Pani conducted routine interviews with international media and provided up to date human rights reports regarding the Islamic Republic's violent crackdowns on peaceful public dissent. Pani holds a Bachelor of Arts degree in Speech Communication and Journalism and has served on projects ranging from disaster relief and management, youth development and peace education, to public policy and advocacy. In 2011 Pani introduced the PeaceJam youth program in Timor-Leste where she worked closely with Timorese Nobel Peace Laureate and President Jose Ramos Horta, Rotary Club of Dili, QSI International School of Dili and the PeaceJam Foundation to train up to 42 Timorese Rotaract members in the PeaceJam curriculum. Working together with their local communities, the Rotaractors are now engaged in a number of grass-roots peace-building initiatives across the 13 districts of Timor-Leste.
Pani spent her Applied Field Experience in Turkey where she worked with the U.S. Department of State Bureau of Democracy, Human Rights, and Labor, International Medical Corps, and UNHCR/Association for Solidarity with Asylum-Seekers and Migrants to assist Iranian refugees and political dissidents in Turkey. She continues to serve as a consultant to this project and is currently conducting a series of 2012 Iran Human Rights Reports. Pani is most grateful to The Rotary Foundation and her educators at the School of Political Science and International Studies for what she believes to have been the opportunity of a lifetime to fulfill her higher education goals. Having thoroughly enjoyed her Master's Thesis Research on New Media and Political Representation amongst Iranian dissidents, Pani is considering PhD programs in quest of her many unanswered questions on this intriguing topic.