2. Kathryn Clark
Sponsor Club: Fort Wayne, Indiana, District 6540, USA
Kathy has spent numerous years involved with people from all parts of the world, beginning this lifestyle by way of teaching English to adults and youth. Subsequently, through years of work at the American Red Cross in her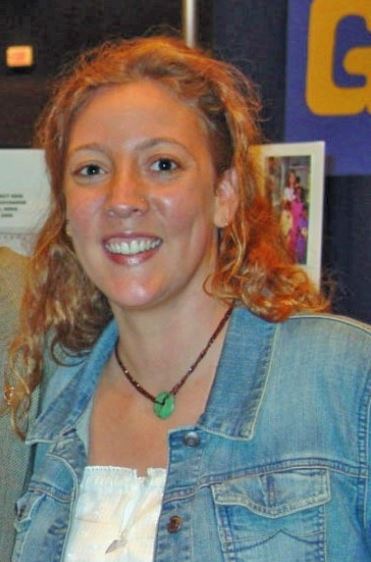 hometown community of Fort Wayne, Indiana, she had the privilege of directing a program that functioned to inform and assist refugees, asylees and immigrants in ways such as organizing "Arrival/Survival" skills workshops for the numerous refugees who have resettled into the community, providing translation and interpretation services to help clients meet basic needs, such as attaining a driver's license or enrolling their children into school and organizing International Coffeehouses and other multicultural social events.
From school days studying Cultural Anthropology and Conflict Resolution, to frequent international travel experiences, Kathy has maintained an active stance in the pursuit of international goodwill and understanding. She has been engaged in roles of voluntary leadership through forums, such as co-founding the International Women's Club, being a selected presenter for community-wide discussions on international education and diversity issues and facilitating group discussions on how to undo racism via United Way-sponsored Study Circles.
Other peace and justice work has led her to co-create a nationally/internationally awarded movement, called Procott (www.procott.org), whose goal is to support the production of earth-friendly and justice-friendly goods and services by understanding the power and, laterally, the choices people have as consumers.
An ongoing responsibility she feels committed to is building bridges of communication and understanding between various cultural groups and to forge direct links between non-native English speakers and their counterparts.
Through her recent Applied Field Experience, Kathy was able to put facilitation skills to further use when organizing and delivering Cultural Awareness presentations to community groups in Sweden. Additionally, she was able to live out a longtime dream of working along the Thai-Burma border with refugees and asylum seekers from Burma.
She has welcomed the opportunity to engage further in conflict resolution studies here at UQ and sincerely values the chance to put new knowledge into practice. Kathy is deeply grateful to the Rotary Foundation and all Rotarians, UQ staff, friends and family who have helped make her time here not only a possibility, but also a rich, fulfilling and life-altering experience.