9. Tamara Turcan
Sponsor Club: Maassluis, District 1600, The Netherlands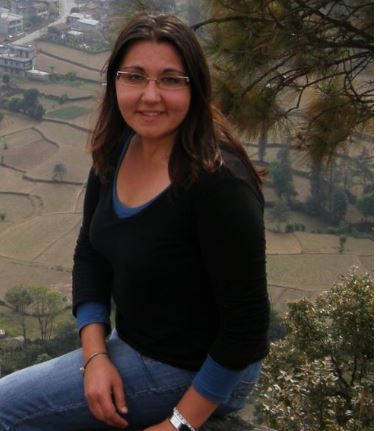 Tamara Turcan holds an MA in education. Her desire to study further comes from her professional experiences and aspirations to help those in need. Prior to becoming a Rotary World Peace Fellow at the University of Queensland Tamara has been working for different governmental and non governmental organisations conducting democratic and educational programs throughout her home country, Moldova. 
Her initiatives are particularly pertinent for Moldova, which confronts with many international security challenges including the existence of a separatist region in the south-east of the country. Tamara has been involved in a number of projects which aimed to address many of the issues existing in this region, such as limited access to information, vulnerable civil society and a fragile communication process with Moldova. She is convinced that her modest efforts will ultimately contribute to significant changes in such a divided society. 
Tamara completed her Applied Field Experience in Pokhara, Nepal where she worked with the social integration forum for working children CHILDREN-Nepal. She worked directly with children and with their families with practical activities, helping them to break away from the effects of discrimination, exploitation and violence based on caste, disability, gender and social status. 
She believes the world can be made a better place by fostering independence and democratic development by advancing education and research, cultivating leadership, and empowering individuals and institutions through learning. Her long term career goal is to become an effective advocate for social interests; collaborate with international aid agencies and organizations in order to improve the lives of children around the world and promote greater tolerance and cooperation among people leading to world understanding and peace.