9. Cassandra Varanka
Cassandra Varanka is originally from the small state of New Hampshire in the United States. She earned her Bachelor of Arts in Political Science with a minor in Peace & Justice from St. Michael's College in 2012.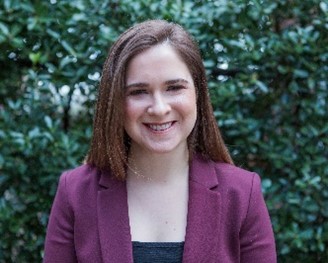 Cassandra most recently served as Professional Staff Member for the United States Congress Committee on Homeland Security. Additionally, Cassandra served as Legislative Assistant to Representative Jan Schakowsky, managing the legislative process leading to the passage of the Women, Peace, and Security Act. This legislation codified the United States National Action Plan on Women, Peace, and Security.
Cassandra's experience also includes serving as Policy Director for Women's Action for New Directions (WAND), working to promote women's voices and perspectives in advocacy toward nuclear disarmament. As the Advocacy Director at Foreign Policy for America (FP4A), she collaborated with external advocates and foreign policy experts to develop the organisation's biennial policy agenda highlighting 20 of the most pressing issues in Foreign Policy and working with Congress to address these issues.
Cassandra is proud to be a Political Partner with the Truman National Security Project.