6. Mikaela Francine (Miku) D. Lagarde
Sponsor Club: 3780
Host Club: Rotary Club of Jindalee District 9630
Miku is a lawyer, lecturer, and peace activist in the Philippines. She completed her undergraduate degree in International Studies major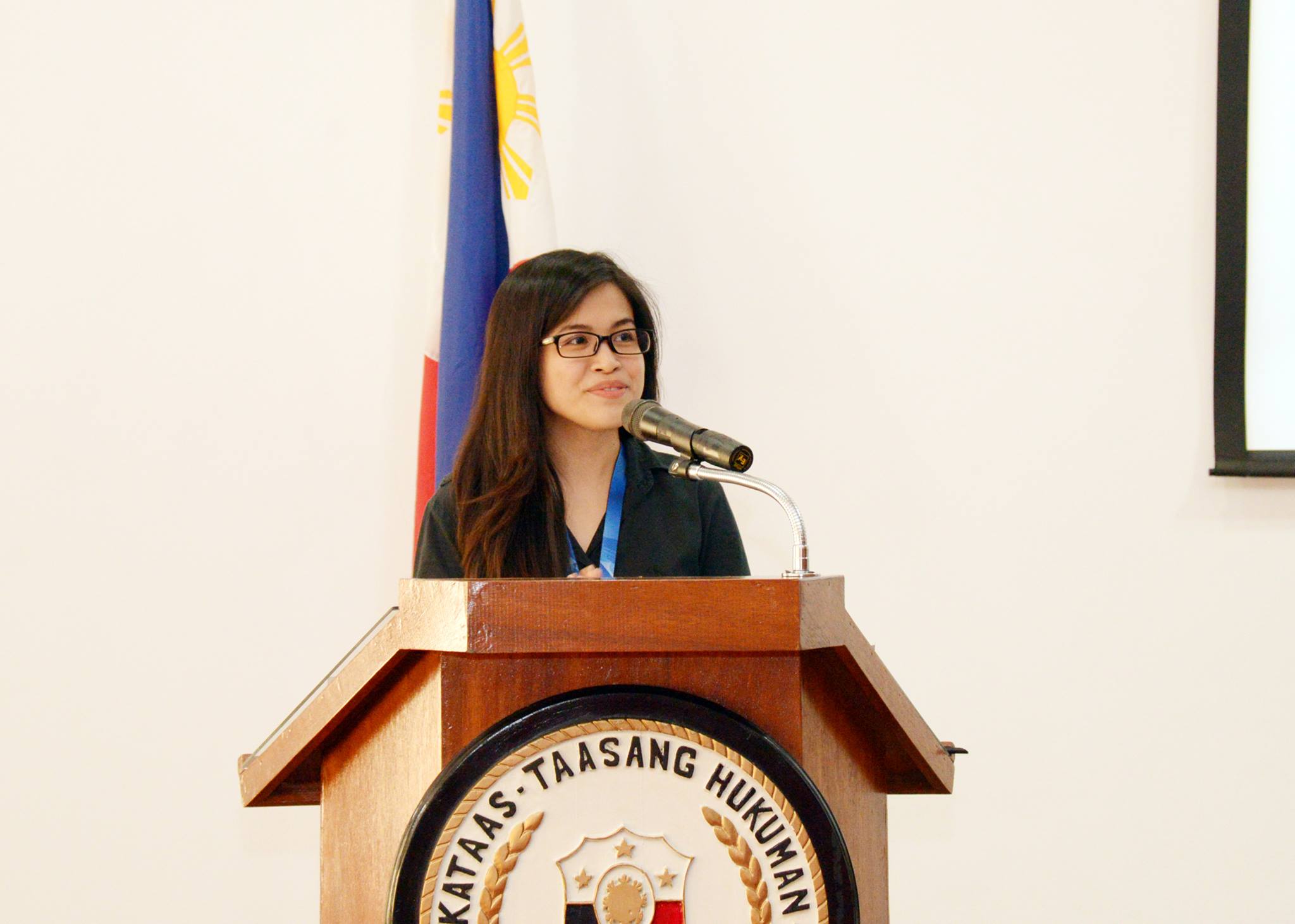 in International Politics in Miriam College and her Juris Doctor degree in Ateneo Law School. While in college, Miku headed a peace organisation called Pax Christi-MC. In law school, she interned for the Ateneo Human Rights Center and for ICRC Manila. These combined experiences made her understand the crucial role of human rights and international humanitarian law (IHL) in building peace and creating safer communities.
Completing her studies, Miku started her career at the International Justice Mission. There, she worked with law enforcement to rescue underage victims of human trafficking and bring the perpetrators to justice. She then worked at the Office of the Presidential Adviser on the Peace Process (OPAPP). In her time at this government agency, OPAPP had just brokered a final peace agreement with the Moro Islamic Liberation Front after 17 years of negotiations. One of her tasks was to oversee the human rights and IHL aspects of the Comprehensive Agreement on the Bangsamoro.
Miku also participated in the Inter-Agency Committee Technical Working Group (IAC-TWG) on Extra-legal Killings, Enforced Disappearances, Torture, and Other Gross Human Rights Violations; the IAC-TWG on Children in Armed Conflict; and the TWG on Geneva Declaration on Armed Violence and Development. Likewise, she was part of the National Monitoring Mechanism on Human Rights Violations, Ad Hoc Committee on IHL, and Bangsamoro Basic Law Peace Room Composite Team. These initiatives all aimed to build holistic peace throughout the Philippines, such as by protecting civilians in war and prosecuting gross human rights violations.
Miku then moved on to the Supreme Court as a Court Attorney and at De La Salle University as a part-time lecturer on constitutional law, legal writing, and public international law. She has given presentations locally and abroad on topics including IHL, human rights, gender, private military and security companies, and prospects for peace in Mindanao.
Miku seeks to live by Gandhi's words: to be the change she wishes to see in this world.