5. Krissta Kirschenheiter
USA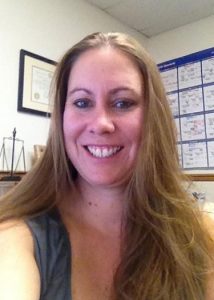 Krissta Kirschenheiter is a US Citizen who spent her childhood growing up in Micronesia.  At the age of 3, she moved to the island of Pohnpei, Federated States of Micronesia (FSM) and then at the age of 5, to Saipan, the Commonwealth of the Northern Mariana Islands (CNMI).  She earned her Bachelor's Degree from the University of Hawaii, Manoa and her Law Degree from the University of Nevada, Las Vegas.  In 2009, Krissta was admitted to practice law in Nevada and also became a single mother to her son Cole.  
As an attorney, Krissta has devoted her career to representing low-income and indigent people in a variety of civil legal matters, including immigration, family law, and disaster relief and recovery. Additionally, she has directed pro bono legal assistance projects, first throughout the State of Nevada, and after moving home to the CNMI in 2017, throughout Micronesia.  Most notably, Krissta co-produced and taught a legal education bar review course on the islands of Kosrae, Chuuk and Pohnpei of the FSM.  In 2019, Krissta moved from the CNMI to the Caribbean to manage the St. Thomas Office of the Legal Services of the Virgin Islands.

By earning her master's degree in Peace and Conflict Studies as a Rotary Peace Fellow at the University of Queensland, Krissta intends to explore global solutions to better address climate change, especially in regards to its implications on the people of Oceania. She is very grateful to the Rotary Foundation and the Public Interest Incorporated Foundation – Rotary Foundation of Japan in their sponsorship of her to make this dream of higher learning possible.