2. Maria Fernanda Felix de la Luz
Mexico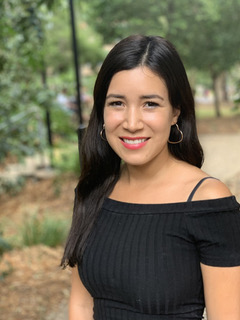 Maria is a writer, an economist, and a women's rights activist. At the age of 14 she started working with sex trafficking survivors in Puebla, Mexico, one of the worst cities for sex trafficking in the world. Since then, she has continued her work on preventing sex trafficking and disappearances of women in Latin America, as well as in providing legal services that bring justice to the victims.
In the last 10 years, she has also worked in national and international campaigns for the promotion of gender equality and youth participation, including the creation of a national law against revenge pornography and other online crimes in Mexico and the creation of the youth parliaments of Mexico and Argentina. She has also collaborated in projects with international entities like the United Nations, the World Bank, The World Economic Forum and the Y20.
She has a Bachelor in Economics, a Master in Economics, a Master in Law and a Certificate in International Law and Contemporary Issues.